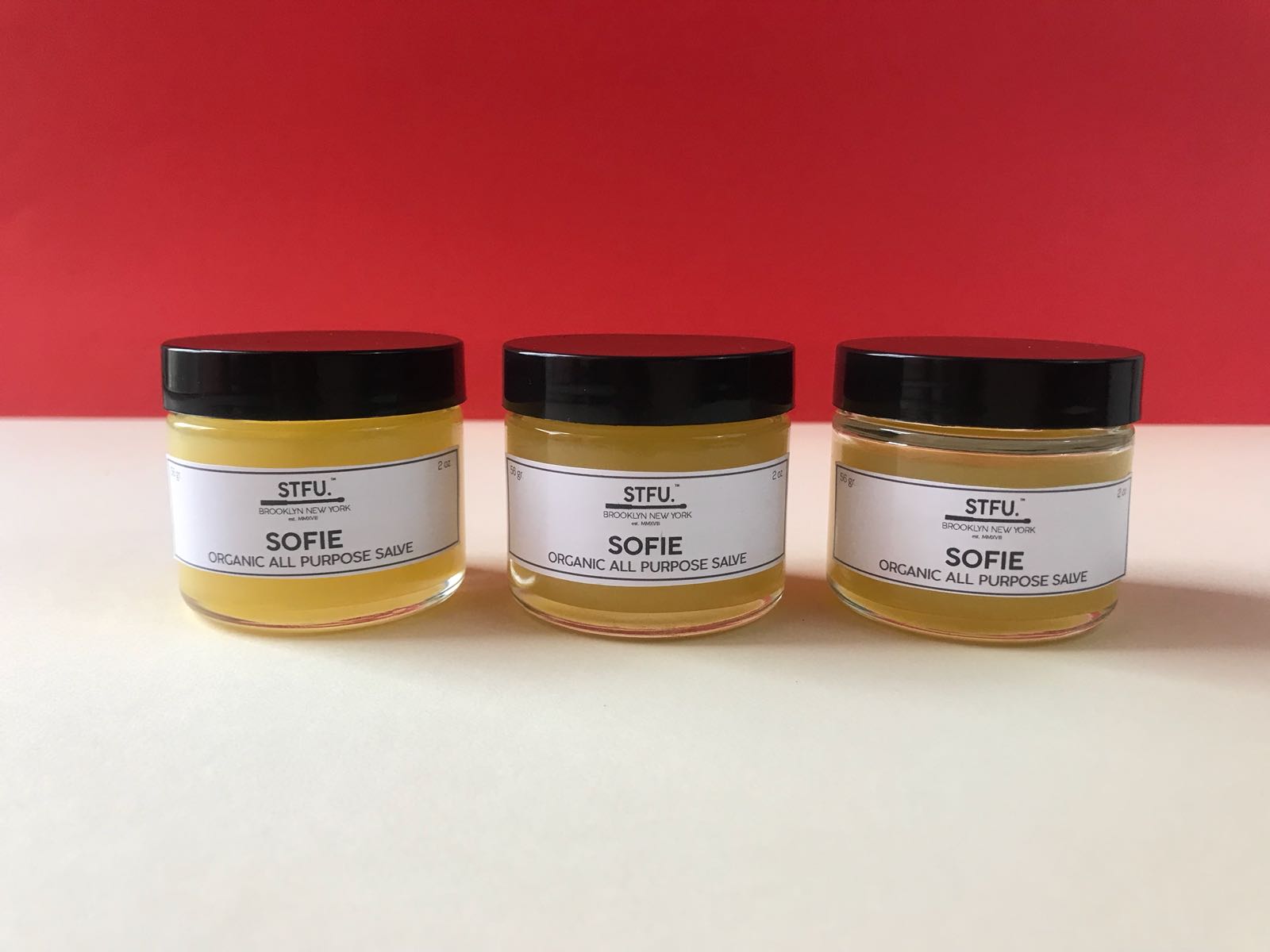 SOFIE
SOFIE/
STEADY, SOFT & SUPPLE.
2 oz. organic all purpose salve. Scent: geranium & sandalwood ( on the light side)
great for cracked dry skin, cracked heel skin, cuticles, sun burn irritation, moisturizer, and more
INGREDIENTS: *Coconut Oil (Cocos nucifera), *Sesame Oil (Sesamum Indicum ), *Mustard Seed Oil (Brassica alba), *Sweet Almond Oil (Prunus dulcis), Wheat Germ Oil (Triticum vulgare), Beeswax (Cera Alba), *Jojoba Oil (Simmondsia chinensis), *Rosehip Oil (Rosa canina), *Vitamin E Oil (T-50)
*organic ingredients
SOFIE/
STEADY, SOFT & SUPPLE.
2 oz. organic all purpose salve. Scent: geranium & sandalwood ( on the light side)
great for cracked dry skin, cracked heel skin, cuticles, sun burn irritation, moisturizer, and more
INGREDIENTS: *Coconut Oil (Cocos nucifera), *Sesame Oil (Sesamum Indicum ), *Mustard Seed Oil (Brassica alba), *Sweet Almond Oil (Prunus dulcis), Wheat Germ Oil (Triticum vulgare), Beeswax (Cera Alba), *Jojoba Oil (Simmondsia chinensis), *Rosehip Oil (Rosa canina), *Vitamin E Oil (T-50)
*organic ingredients